While multiple sexist scandals are gaining momentum all over America, a group of young and ambitious filmmakers from all over the world are busy filming an avant-garde, female-centric movie in Southern California's desert.
Photo: Rebecca Zelinda Beatrice Morandi
Under the leadership and direction of Jaclyn Bethany, a graduate of the London School of Cinematography, and Mikhail Makeyev, a recent graduate of the American Film Institute Conservatory in Los Angeles as well as the VGIK Gerasimov Institute of Cinematography in Moscow, international filmmakers are working on a unique women's cinema project amongst the frozen glaciers of Iceland and the hot Californian desert.
Indigo Valley, an art-house feature film, was filmed mostly in Los Angeles and its suburbs, as well as in the remote, mountainous town of Santa Clarita. On a remote ranch located deep in the scorching desert, where rain is as rare as cell phone reception in the region, vans and tents belonging to the cinematographers are set up. Here, coming across rattlesnakes, velvet ants and mountain lions is much more likely than coming across another car on the local county roads.
Indigo Valley is a full-length drama about the heart-rending story of newly married Isabella and her sister Louise, who gets out of rehab on the eve of Isabella's wedding and joins the newlyweds on their honeymoon. The isolated wilderness of the California desert proves too much as tensions rise and passion flares up.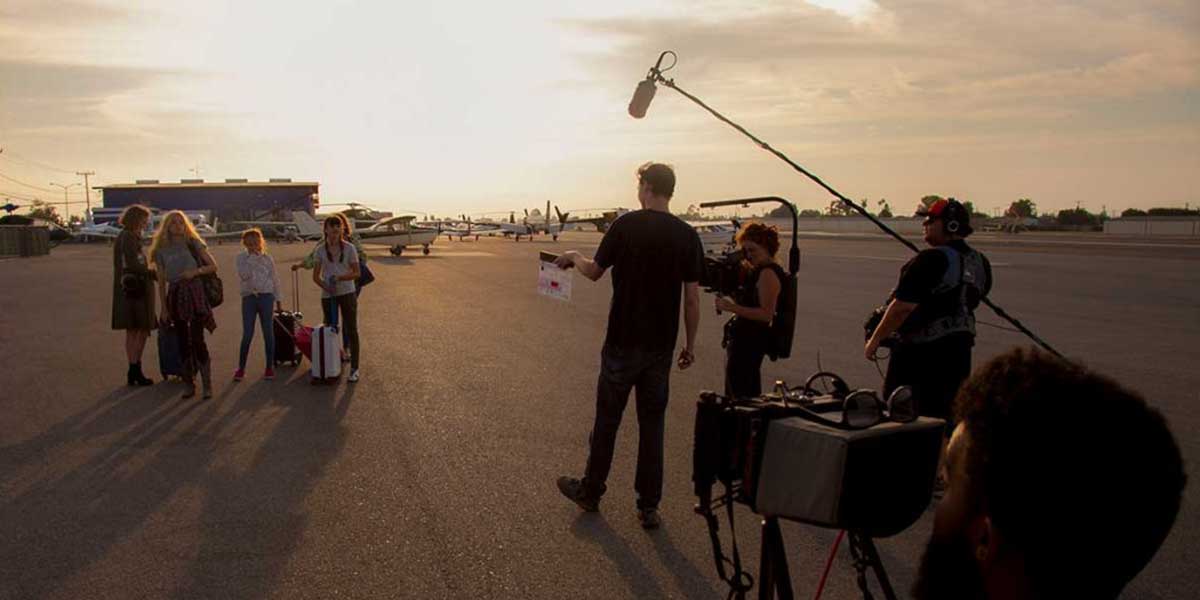 Aspiring director and fierce advocate for women in cinema, Jaclyn Bethany is greatly inspired by the work of Anton Chekhov, August Strindberg, Thomas Williams and Andrei Tarkovsky, using their techniques and methods in her own work. Before her first feature film, Jaclyn shot about a dozen short films.
"Indigo Valley, like Gone Girl and Jane Campion's Top of the Lake, examines the dark and inner psyche of the human mind. More specifically – Indigo Valley explores a woman at the center of a deep, psychological conflict. Our three characters have a desperate need to survive and thrive – both realistically and metaphorically, with or without each other. With this in mind, Indigo Valley is extremely relevant, as a story showing human nature, jealousy and lust – all human emotions that most have experienced," Bethany describes regarding her film.
Before taking on a full length feature film, Jaclyn shot a short film as a proof of concept in Iceland. Once sponsors were on board, she began working on the full length version in California.
The budget of Indigo Valley was roughly $70,000. The bulk of the budget was raised by the creators through Kickstarter, the fund raising platform. The drama is expected to come out in 2019.
HIGHLY WOMEN-CENTRIC FILM
While American society is just beginning to discuss the "Weinsteins" and the discrimination against women throughout the labor force, recent graduates of international educational institutions are involved in creating a unique experiment called "Female Cinema", leading the trendy and avant-garde "Women in the Film Industry" movement in Hollywood.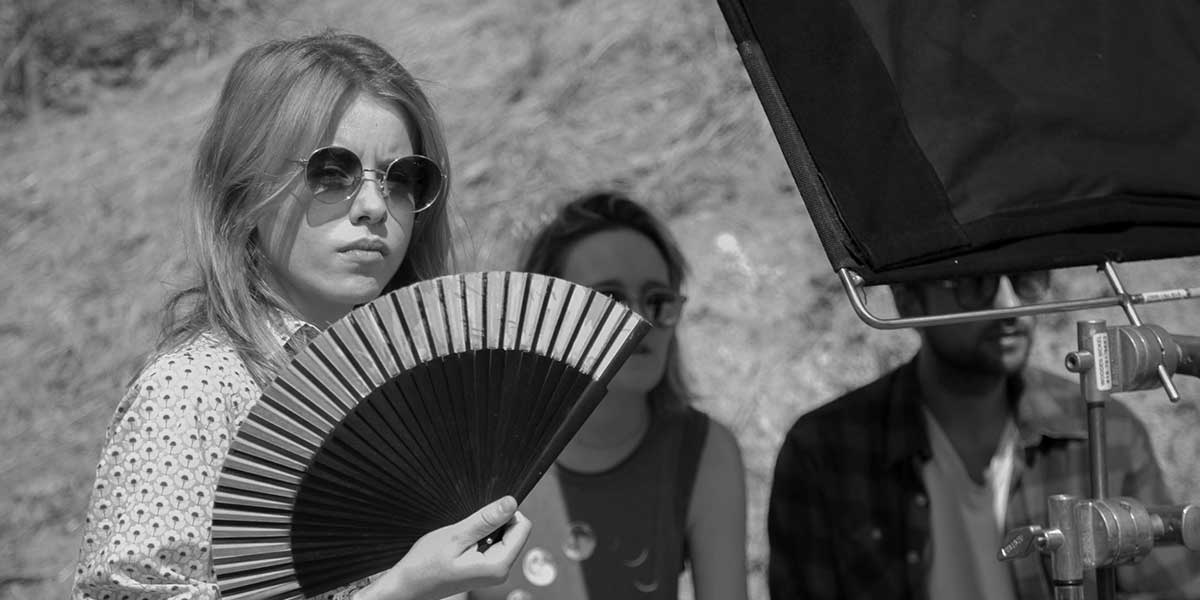 Indigo Valley is a female-centric film dedicated to the psychological experiences of women, filmed by women. Suffice it to say that the director of this unique film, Jaclyn Bethany, is a Mississippi native, and the production director is the graceful Icelander Irene Fra Sochikali.
Moreover, the Belgian actress Fanny Pierre became in production management of the film. She studied and participated in film projects in France, and a few years ago moved to California, continuing to engage in creative activities.
Most of the leading positions in the technical categories of the project are also headed by women – from the department of production design to the first and second assistants of the producer.
"This story has gathered young cinematographers from all around the world. Changes are happening in the film industry, and our wonderful team is part of that change. The world of cinema will no longer be ruled by men, as soon a woman will appear in it. I have been waiting for this moment my whole life," shares the director and author of the project, Jaclyn Bethany.
Notably, Irina Storozhenko, a graduate of VGIK, took the place of the first assistant producer. At the moment, Irina is a student of a leading American film school – American Film Institute in Los Angeles.
Most of all (after all of the courageous and hardworking women) I was inspired by 19-year-old Timur Bagdanov, who recently moved from Buryatia to the United States and tried to enroll in the New York Film Academy. He did not stay there for long, but nevertheless, having decided to continue his ascent up the Hollywood stairs, he as well decided to join our project as a production assistant. Timur does not speak basic English, he doesn't have a car to get to the location of the shooting nor does he have a telephone, nonetheless he has a strong desire to prove himself as a cinematographer. He knows everything about Hollywood and modern cinema, and any member of the project can envy his energy.
PRODUCER – FROM RUSSIA, SCREENWRITER – FROM JORDAN, PRODUCTION MANAGER – FROM FRANCE

Doubtlessly even in Hollywood it is not easy to find a project where the producer of the film is Russian, his assistant is Italian, the production manager is French, the assistant director for the script is Palestinian, the makeup artist is Ukrainian and so on.
Makeup artist Tatiana Samoliv is an American of Ukrainian origin. Her father moved to the United States from Kiev, and today she works in projects like Indigo Valley, constantly honing her skills as a make-up artist.
And finally, the producer of this project is Mikhail Makeyev, a graduate of American Film School and LA Film School in Los Angeles as well as the Gerasimov Institute of Cinematography. In his past, Makeyev has worked as a producer in numerous Russian and International television networks and studios. In Russia, Mikhail was a producer of TV Program 'My Planet' as well as Director of 'Russia Today'.
"Before you get into a truly worthwhile Hollywood project, you need to go through all the circles of hell," says Mikhail Makeyev. "For me, this project is important because it is the card in the portfolio that will certainly play a due role in my film career."
This is Mikhail Makeyev's fourth year conquering Hollywood while studying at local institutions and looking for suitable projects.
Among the cast of Indigo Valley, one can mention Greta Bellamacina from Harry Potter and the Goblet of Fire, Icelandic actor Atli Oskar, a European Film Festival nominee, and Cambridge-born Rosie Day (Kiss Butterflies, Along a Dark Corridor, All Roads Lead to Rome"). While on the subject, Butterfly's Kiss received the Golden Bear award at the Berlin International Film Festival in 2017.
The role of Isabella's recently married husband in the love triangle of Indigo Valley is performed by Brandon Sclenar, famous for the Netflix film 'The Temple' and the upcoming biographical film 'Vice' about American former Vice-President Dick Cheney.
It is worth noting that novice actors and techies in Hollywood projects are often asked to work for free, which is called "for your resume", or rather, your name in the credits and mentioned on the well-known cinema database IMDb. More experienced filmmakers can easily get $200, $500, $1000 or more dollars a day for their participation. This is regarding relatively small projects such as ours. If we take into consideration the larger, big budget films of massive film companies, we would be talking about completely different amounts.
Abdelrahman Aladayleh executes the role of assistant script director, or, simply put, the "script supervisor". Together with Irina Storozhenko, the Jordanian oversees the timely breakdown of the script and marks the scenes and outtakes already completed. Another of his tasks is to follow the changes of the details in the scenes in order to prevent "goofs", also known as continuation errors.
WHERE LEGENDARY WILD WEST MOVIES WERE FILMED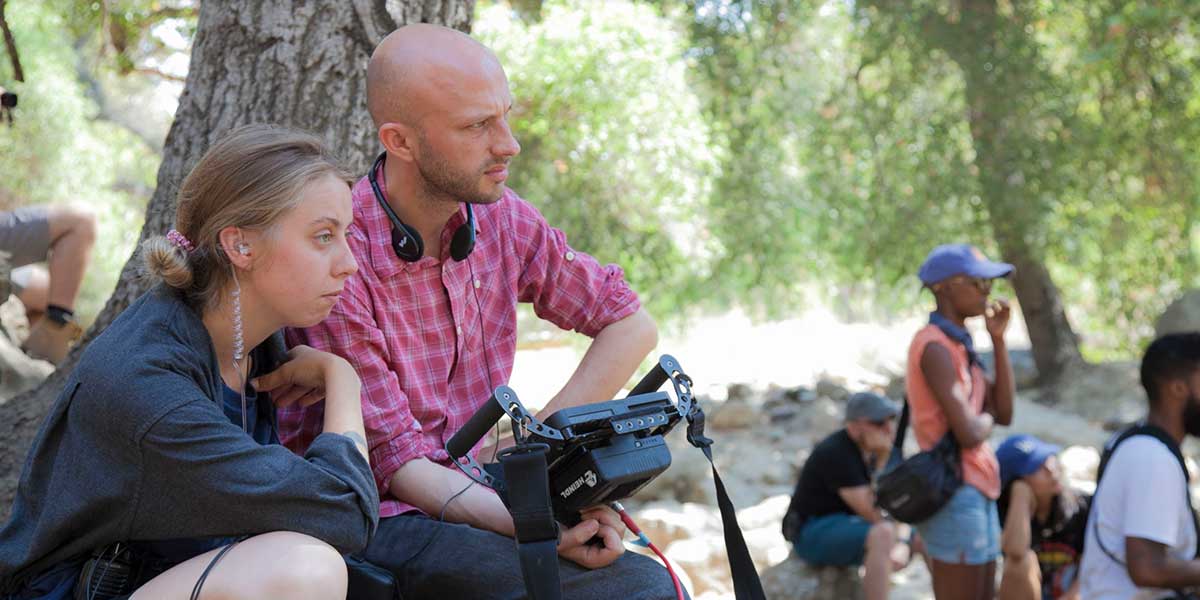 One of the main types of income for residents of areas adjacent to Los Angeles is renting land for various films. Ranchers scattered in semi-desert canyons are engaged in breeding horses and livestock, not for sporting purposes or slaughter, but solely for these animals to participate in numerous films.
Santa Clarita, located 30 miles north of Los Angeles, is the filming location (whether partly or completely) for iconic films such 'The Flintstones', 'Fast and Furious 7', 'The Neighbor', 'Pearl Harbor', 'Logan, 'I Spit On Your Grave', 'Spider-Man', 'Iron Man', 'Titanic' and many other films. A truly fabulous local landscape can be seen in Westerns such as 'Hickok' and 'Django Unchained' by the great modern director Quentin Tarantino.
COW PATTIES UNDER A BURNING CALIFORNIA SUN
I am taking part in the project as a production assistant and assistant producer, providing everything that is necessary to the shooting process. What does a production assistant do? Arrangement of life and work as a film crew, and the cast. Deliver a truck with film-making equipment to the film production site, urgently help the gaffers place the spotlights under the bungalow windows, 'swing by' downtown Los Angeles through hellish LA traffic to bring a dozen pizzas, a tons of ice and a first aid kit that includes bug repellent to the film site. Delivering actors to the correct filming locations-also part of my job.
To sum it all up, the task of the production assistant is to provide everything, even the most intricate requests from those involved in the shooting of the film. For example, trying to find nicotine free cigarettes for a very picky actor while in Compton – the poorest and most crime-ridden area of ​​Los Angeles – where finding marijuana is easier than finding a pack of gum. Another example – without ever having met an actor from Europe face to face and not knowing what he looks like, to find him at one of the busiest terminals in the world? Or having to change the broken tire of a truck overloaded with cinema equipment which has climbed into difficult terrain?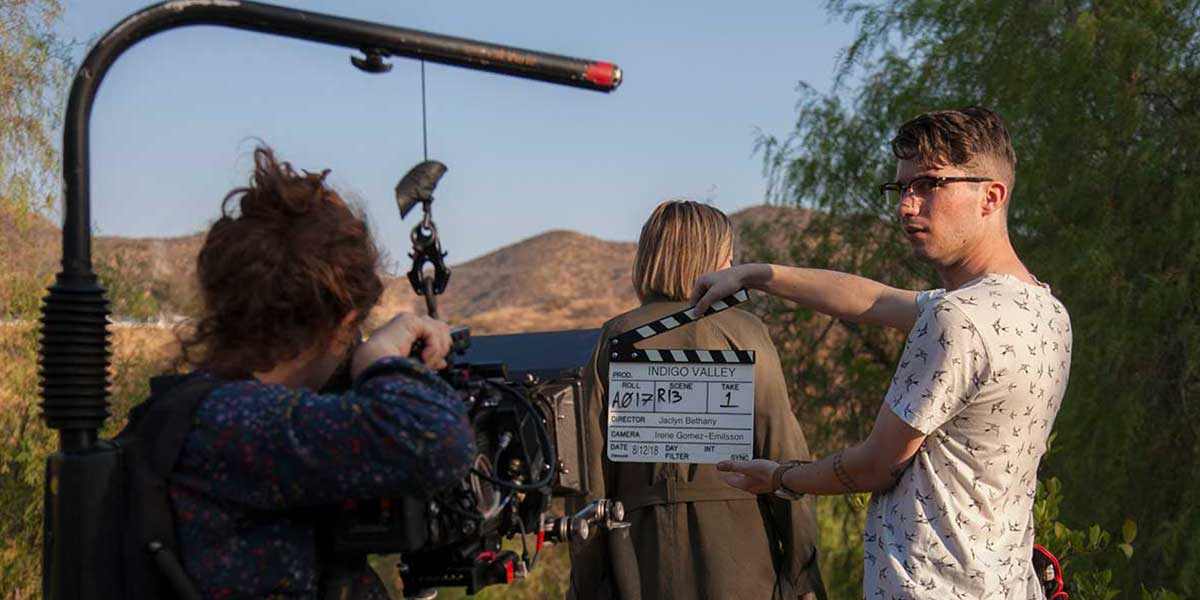 Even more evident: clearing cow dung from one of the most uninhabited corners of the ranch for a place to film. These giant cow patties, among which every now and then dangerous velvet ants like to sniff around, I had to clean with my own hands, although, frankly, I did put on silicone gloves so that, God forbid, I don't get infected with rabies or cowpox.
One of the last scenes of 'Indigo Valley' was filmed on a remote, one might say, completely abandoned ranch where there were no amenities typical for an urban civilization; not even sheds. The actors were housed in a specially rented air-conditioned trailer parked in a small hollow among the inhospitable mountains, and the techies and other filmmakers had to grill under the scorching California sun, overdosing yourself with nicotine and swallowing the red "Martian" dust…
On the mountainside, our camp is guarded by a fire brigade consisting of one employee of the Los Angeles County Fire Department and a jet crew with a big red cistern full of water to the edges. We need them on duty in case of a fire, which in California is as frequent as the spring rain in Portland.
For three weeks we are languishing among the cacti under the scorching southern California sun on a deserted ranch in the Aqua Dulce canyon. Extremely dry air and 45-degree heat obviously do not contribute to the creative process – I just want to relax in the shade with a can of Coke in my hand or lie down in a hammock. Even better would be the possibility to plunge into the icy water of Lake Tahoe or Big Bear-even if it's just for a moment – but alas it is impossible. It is necessary to work hard, because the goal is as clear as a bright Southern California day: to conquer Hollywood, and with it the whole world. Therefore, without rest, we haul equipment from place to place, shovel cow dung into heaps, and again hang around the ranch for hours, tediously waiting to begin working on the next scene.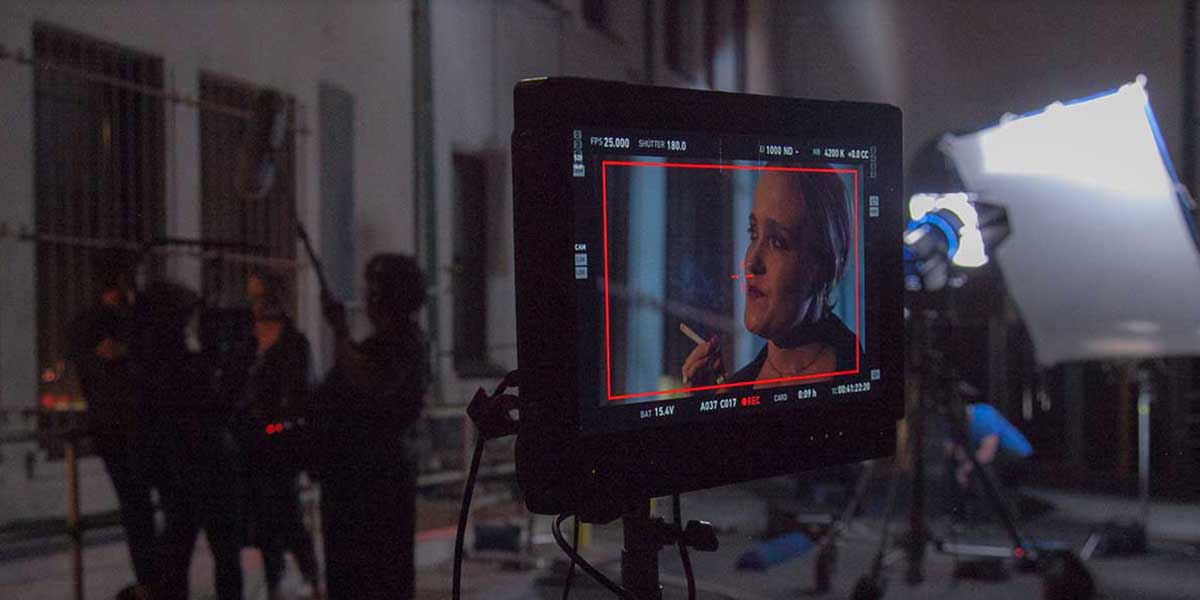 Do you think it's easy to establish a career in Hollywood? Do you sincerely believe that the film industry world will scatter anyone who comes to the "City of Angels" with awards and give millions of dollars to them to star in their own film? Anyone who thinks along these lines, I'll give you some advice: start by collecting cow patties in the desert of Santa Clarita, and then maybe in…umpteen years, Hollywood will decide who is destined for more, and who will continue to collect patties and deliver pizza…