A documentary featuring Russian speaking police officers from West Sacramento was recently filmed by a group of Hollywood filmmakers. As relayed to the news website Russian Hollywood by the writer and film director Nikolay Velikanov, the film, which was shot in the beginning of December, is currently in the process of post-production under the working title "No Turning Back: The Russian Heat of West Sacramento".
The documentary is the follow-up to an initial version which was posted on YouTube three years ago by the Slavic Sacramento news website. Since its publication, the 10 minute pilot was viewed by several million people, received a large number of positive reviews, and attracted international attention.
The director's goal is to show the everyday life and activities of West Sacramento police officers from different republics of the former Soviet Union. In its essence, the film aims to show the goals and objectives of Police Department and how the Department goes about achieving them.
The Police Department of West Sacramento (population 53,000) employs nearly 70 police officers, one-tenth of whom come from Russia, Uzbekistan, Belarus, Ukraine, and Armenia. The majority of these Russian speaking officers are the children of immigrants and have either graduated from the Police Academy or have served in the United States armed forces. Each day they patrol the streets of the city where, according to some estimates, approximately 5% of the population are immigrants from CIS countries.
As noted by one of the documentary's subjects, Sergeant Yevgeniy Semeryuk his subordinates are often jokingly referred to as "The Eastern Bloc". They, of course, have no direct connection to The Eastern Bloc established by the Soviet Union but are directly responsible for keeping the streets safe.
The film will show the everyday activities of the police squad, including night-time raids, road patrols, and arrest operations as well as the work of law enforcement in the fight against crime and other local problems.
The documentary's primary subjects are two police officers, Andrey Kinda and Alexei Venikov, who recently distinguished themselves by saving a homeless woman from a dangerous criminal for which they received awards for exceptional and diligent service.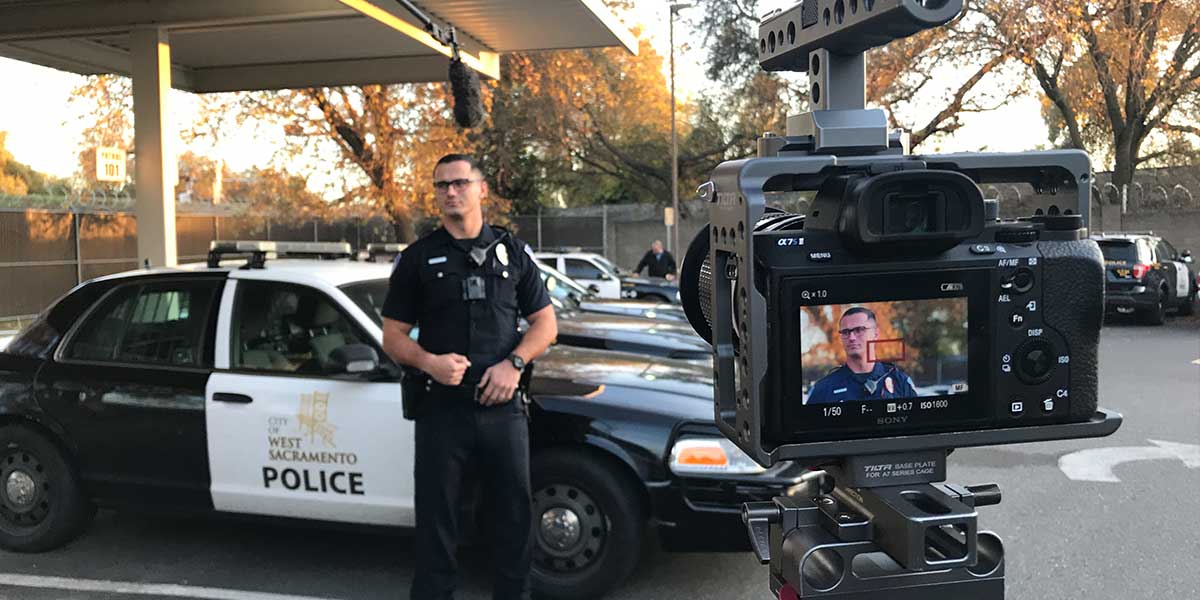 The film also features the West Sacramento Chief of Police, Thomas MacDonald, who previously appeared in several Hollywood films including Terminator 2 where he played a police officer.
The documentary was produced by local publisher and journalist Ruslan Gurzhiy and filmmaker Nikolay Velikanov. The film is scheduled to be released in the beginning of 2019.